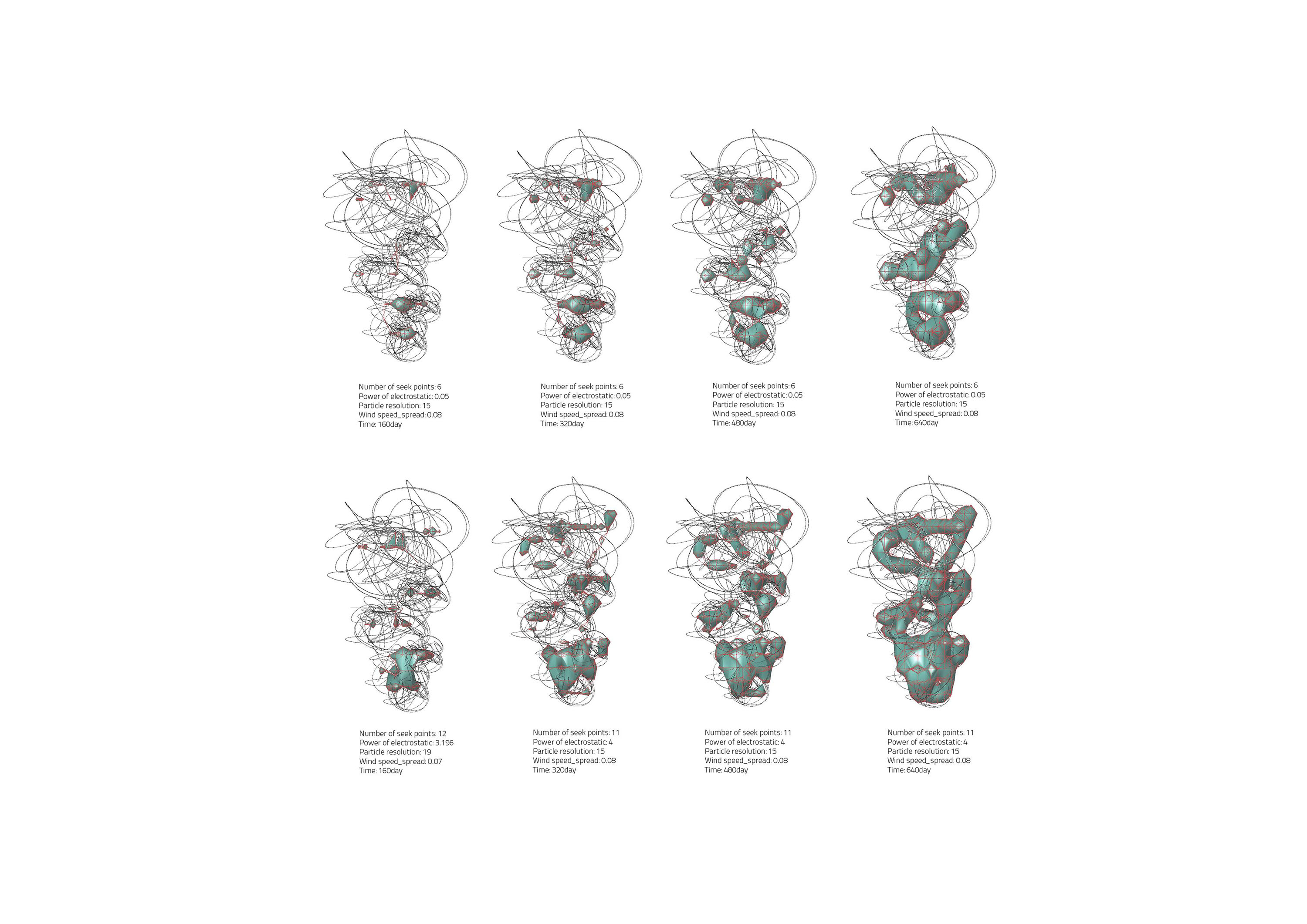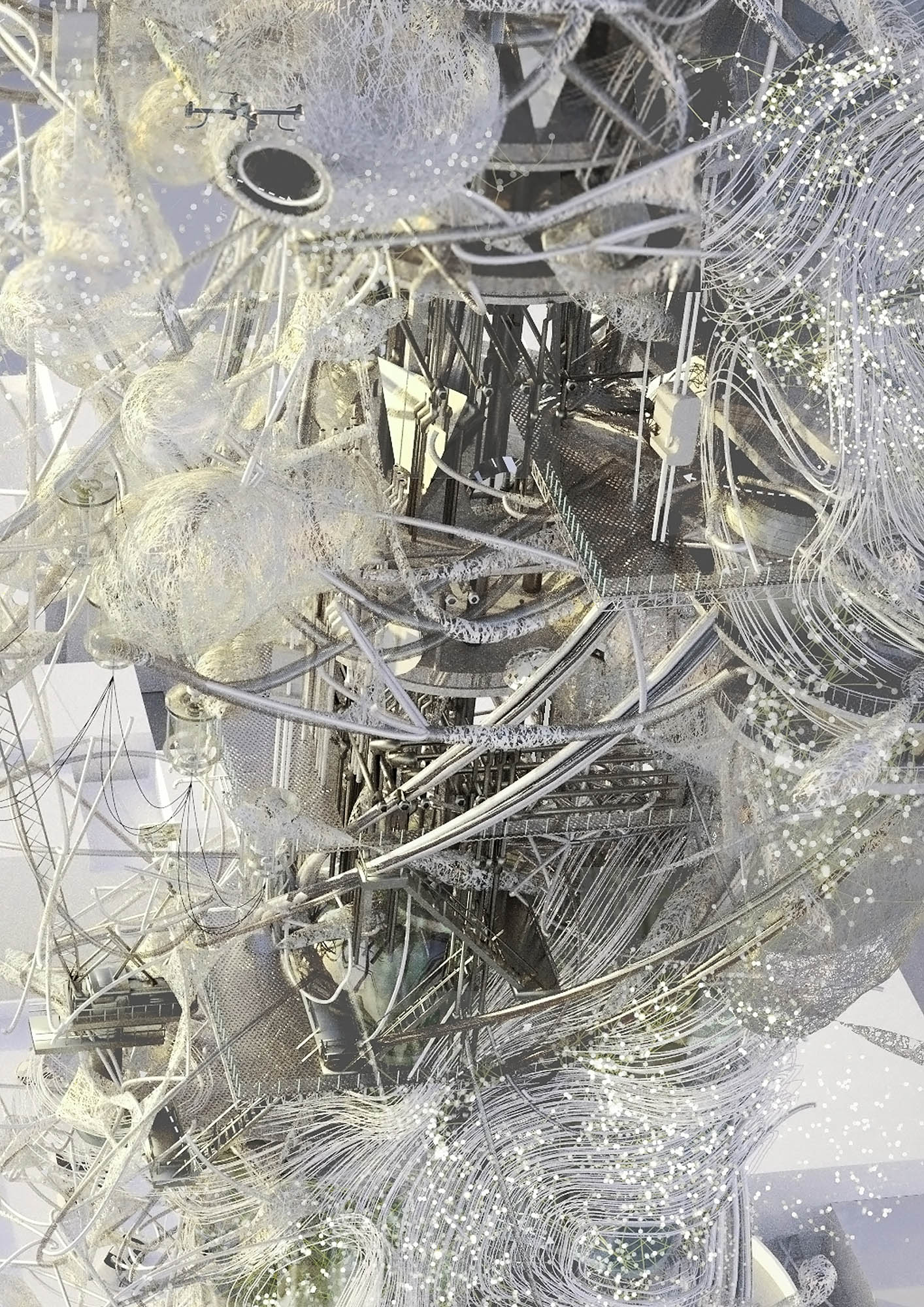 Synth[e]tech[e]cology
BT Tower in Marylebone, London,UK
Site area : 8,265 m2
MA Royal College of Art 2013/2014, Architecture
ADS1_Far from Equilibrium,Distinction Tutors : Roberto Bottazzi, Kostas Grigoriadis
Awards : President Siver Medal Nominated, Sheppard Robson Prize at Royal Academy of Arts' Summer Exhibition 2013
Publication : Daily mail, Dezeen, Wallpaper, AJ, 52min Documentary,Rivistedigitali, and etc
Designed as a retrofitting strategy for unused or derelict tall buildings in London, the project explores an innovative and economically beneficial solution for coping with the inevitable rise of urban air pollution.
A pioneering technological infrastructure scheme is proposed as s means of converting pollutants into valuable minerals, transforming urban smog into a commodity with value in an age of depleting resources. Exploring the case study of the Post Office Tower in Centeral London's Marylebone Road, the project sets out a design proposal for a hybrid infrastructure that integrates scientific data and computational tools with the built environment. A specially designed receptive facade equipped with advanced particle-capturing technology is affixed to tall buildings such as the BT Tower with the aim of gathering pollution from air in the local area.
Collected particles are then stored within the structure, processed and converted into useful dilute minerals and biofuels, while at ground level the area experiences cleaner air. The scheme introduces a provocative strategy for a sustainable urban ecology - where future resources will be extracted from the atmosphere.